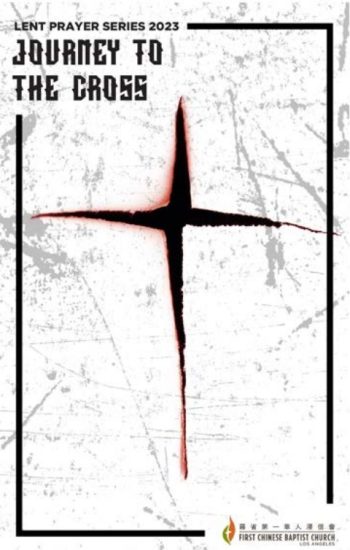 Our Lent Prayer Series is available now!
These daily prayers were written by our pastoral and pastoral intern staff to encourage a heart of prayer and reflection as we walk through Jesus' journey to the cross. We hope to be reminded to grow spiritually, pray regularly, and live sacrificially during this important season.
On Sundays and Wednesdays, we will publicly read a passage as Jesus experienced his last days on earth. Join us for these times to remember His journey in our Sunday worship services and Wednesday night prayer meetings. On the other days, take some personal time to read the provided Bible verses and prayers written by our pastors. Then answer the questions or reflect on the statements made about a specific spiritual theme.
大齋期禱告系列現已可以給大家!每天的禱告文是由會牧團及實習神學生撰寫,鼓勵大家禱告及反思耶穌前往十字架的道路。在這重要的大齋期,希望被提醒要靈命增長,恆切禱告及過犧牲的生活。
在週日及週三,我們會一同閱讀一段耶穌在世上經歷最後的一段日子之經文。請於每週的主日崇拜和週三晚的祈禱會,齊來記念耶穌前往十字架的道路。其他日子,請您抽時間來閱讀由會牧團撰寫的經文及禱告文。然後回笞當天屬靈主題的問題或作反思。