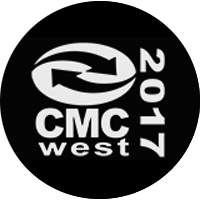 The Chinese Missions Convention is a 4-day event that has one purpose: to see people unleashed for God's global glory. FCBCLA is a partnering and endorsing church of this convention.
Unique to CMC is the full missions program designed to equip people from every seasons of life, from children, youth, to singles, families and empty-nesters. Through dynamic speakers, creative programming, fun interactive activities, and service projects, CMC brings a life-changing, missions-education program to help form a heart for missions for everyone.
Registration starts NOW and runs through November 5. Afterwards, price significantly jumps by more than $100! Plan ahead and sign up soon.
Dates: Tue-Fri, Dec 26-29, 2017
Location: Ontario Convention Center, Ontario, CA
Price: $100 (FCBCLA ES Young Adults) until Sunday, Nov 5, at 11:59:59 PST Includes: Registration, Food, Housing Accommodations, Bus Transportation. This special reduced rate is only available for regular FCBCLA attendees and its members.
FCBCLA Young Adult Ministry is utilizing Flight College Ministry's group registration site. For this discount, DO NOT register through the CMC website.
*If you will serve as a volunteer in the CMC Children's Program, register with Brian Wang.
*If you are currently a youth counselor and will attend with FCBCLA Youth Ministry, register with Dan Keng.

More information at the CMC Site. Contact John Chow for questions.