We will look deeply into 1 Thess. 4:13-18;   5:1-11; and 2 Thess. 2:1-15 to see what God has promised regarding His actions at the end times, and how our knowledge of these promises should guide our behavior in present times.
 Instructor: Dr. Michael Martin, distinguished professor of New Testament studies at Gateway Seminary.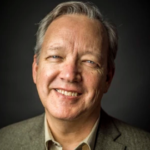 If it asks for a PassCode:  DrMartin2023!