Something I Would Not "Trade"
Susie W. Chan
PART 2 of 2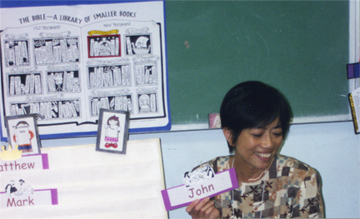 As I mentioned, my kidneys suddenly failed. Kevin and I had an appointment with the organ transplant coordinator I think it was a couple days after I was admitted to the hospital. It never occurs to me that my siblings would not test to be a donor nor that one of them would be a match. (later learn I took both for granted). My older brother was a perfect match. We made plans for the transplant surgery for Labor Day week. It would be just a month that I would be on dialysis. That was something I could handle. Church was praying for my brother and for me. Just before the surgery, my lupus flared up. I was devastated – I had not had a flare up in a long time. Doctor recommended I postpone surgery for three months. Wanted to make sure lupus in remission or it may attack new kidney. All I could do was cry because I was so disappointed. I did not understand why God was having me to WAIT. The amazing thing is that after my initial disappointment, I had peace about the situation. I thought I could have my surgery before Christmas. But it didn't work out. I was disappointed again. I was having difficulty sleeping through the night and became diabetic – insulin. My diet became stricter. By the end of December I lost a little over 20 pounds and I felt physically tired most of the time. Amazingly, God's peace continues to be with me. I know that was only possible because people were praying for me. Honestly, I asked God more than once why He hated me – why He put me through this experience. He kept reminding me of verses of how He would not give me any trials I could not handle. He reminded me that He is with me and has not abandon me. It is by His grace that I was not a "basket case". I had a peace that only He could give and it was because of prayers.
My brother and I scheduled surgeries for December 27, after Christmas. A couple of days before, my doctors told that one of my test for liver function was not good and it may cause a delay in my surgery if it did not improve. Quickly changed one of my medications in hopes of improving test results. My brother told me that if we did not go through with the surgery, the next best time for him would be in February. I felt so bad physically that I honestly did not know if I could "hang on" for two more months. I know there were a lot of people praying for me. Kevin and I prayed VERY hard. God used Kevin to not give up. As you know, God answered YES. My brother and my surgery went well. His kidney in me worked right away. Did not have to break small rib to get to his kidney.
Surgery was in December 1995. Test results continue to be good. Just graduated from once per 3 weeks to 4 weeks.
I asked God many times why I have lupus – why my kidneys failed – why I couldn't be "normal/healthy" like my other siblings. I don't know the answer. I recently said to Kevin that my kidney failing and transplant experience was a "bitter sweet" experience. Bitter because it was such an emotional, physical, and spiritual battle for me. But it was sweet because God showed me so many things. My relationship with Him would not be where it is right now if it weren't for my lupus. I experienced His grace and His faithfulness in answering prayers. Something I would not "trade".
On October 15, 2013 [almost 18 years of relatively good health after the kidney transplant], our Heavenly Father welcomed Susie to His heavenly home. By her request, the hymn "Unbounded Grace" was sung by the choir of FCBCLA at her memorial.