Role Models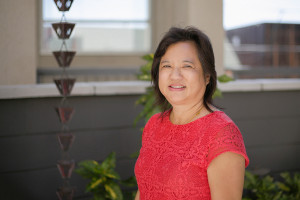 This past year, several individuals whom I consider as pillars of our church have gone home to be with the Lord. They were influential and good role models in my life as they exemplified a life-long commitment to God, His people, and His house.
Here's a little known fact. I am the third child born here at FCBCLA – a real old-timer. Does anyone recall who was the first child from a previous "Life Stories@FCBCLA"? Dr. Gerry Gee and his brother Glenn were the first and second ones. So growing up at church, I have seen many examples of individuals who have committed themselves to putting God first and testified how He has led them through life's difficult journey. They are living proof that God is alive and that He promises to be with us. Two years ago, my position at work was eliminated. I was devastated, but a good friend reminded me of my commitment to follow Him through thick and thin. I needed to cling to God no matter what, and not give up on Him. While I wait to see where God leads, He has opened the door to use my gifts, skills and experiences to jump start some projects here at church. I am learning that I should not be waiting on God to provide the next job, but rather He is waiting on me to learn to trust Him. This is a lesson I know, but is hard to put into practice.
The second thing I learned from my role models was to focus on a specific ministry or people. With a church our size, it's hard to know everyone. My role models taught me to concentrate on one group and be good at it. I've always had a heart for the elderly and found a ministry to drive them to church every Sunday for the past 30 years. I loved hearing their stories as I drove them to church. Despite their aches and pains, they taught me a lot about faithfulness and prayer. I also have a heart for children and youth ministries. Together with my family (Uncle Perry, Marisa and Michelle), we focus on serving the children and youth.
The last thing I learned from my role models was to take an active role in serving His house. They showed me that if you have the willingness, God will open up opportunities to serve. I was pretty good at taking notes in school and college, so I took on the challenge of being Church Clerk. In the blink of an eye, I realized that I had been in the same position for 30 years! Recently, God placed a burden on my heart to think about succession planning and preparing the church for the next generation. What is my part in this? I don't know yet, but I hope it doesn't take another 30 years.
I am truly blessed to have grown up with good role models and to be a part of this church. God has truly been good to us, provided above and beyond what we need, and kept us here in Chinatown for a reason. I'm excited to see what He has in store for us in the future.
Sharon Lim