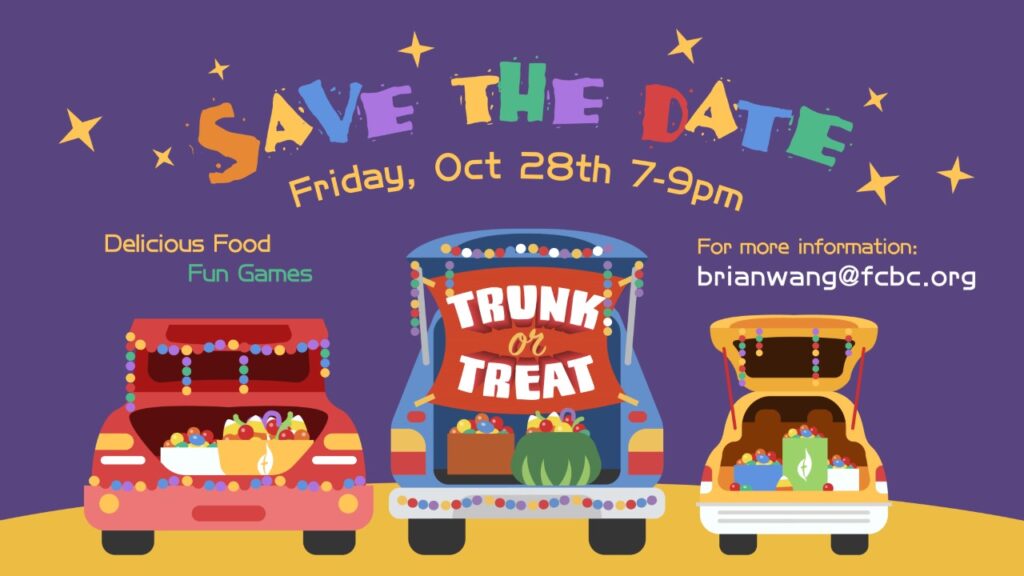 TRUNK-OR-TREAT!
Friday, October 28, 2022
7:00 p.m. to 9:00 p.m.
First Chinese Baptist Church, Los Angeles–Adobe Parking Lot
Activities for the whole family
Free food (and candy, too!)
Games
Bible stories
Yes, costumes are allowed! Please keep these guidelines in mind:
Nothing scary… please, no monsters, ghosts, goblins, blood, gore, or other things.
No clowns, witches, or costume mask that covers your face.
Please wear a surgical face mask (not a costume mask) for the protection of those around you.
No weapons of any kind (real or fake).