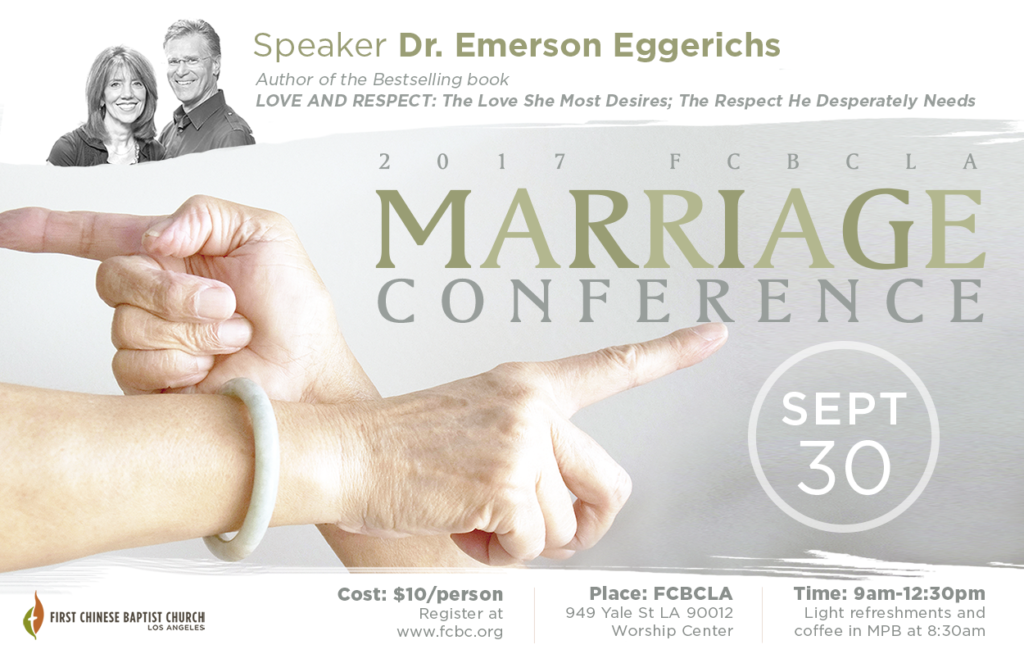 The 2017 FCBCLA Marriage Conference features Dr. Emerson Eggerichs, author of the best-selling book, "Love & Respect: The Love She Most Desires; The Respect He Desperately Needs."
Dr. Eggerichs will cover topics such as:
Why do we negatively react to each other in marriage and relationships? The crazy cycle.
How do we motivate each other appropriately? The energizing cycle.
What do we do if the other person is not responding to us as we had hoped? The rewarded cycle.
Whether your marriage just needs a little touch-up or a complete make-over, this conference will give you important insights and some practical tools to strengthen your marriage relationship.  Make plans to join us for a great time of encouragement and learning.
Registration is closed
Saturday, September 30, 2017
9am-12:30pm
FCBCLA Worship Center  
949 Yale Street, Los Angeles, CA 90012
Cost $10/person.

*Light refreshments and coffee in MPB at 8:30am